Base Ten Block PDF's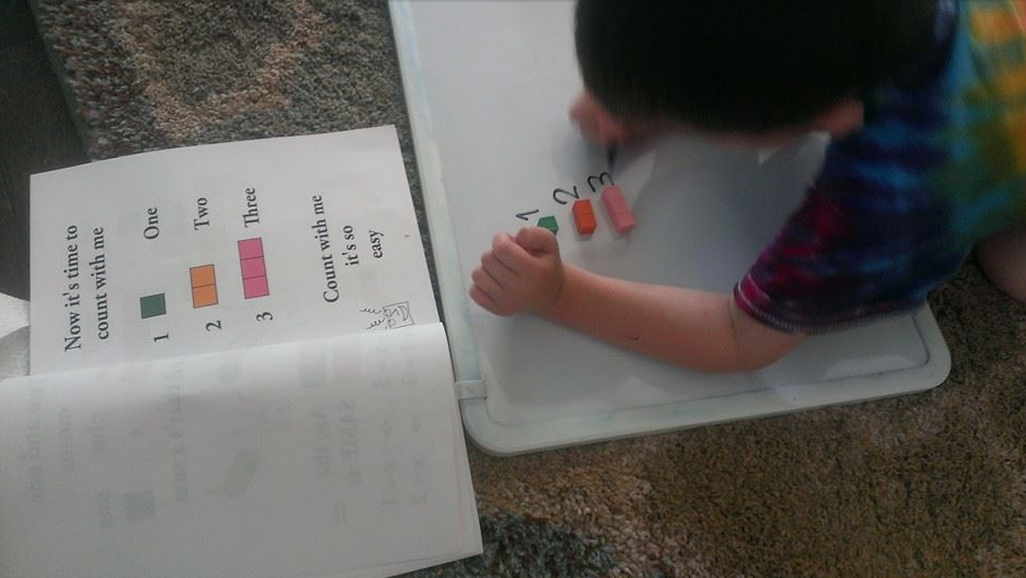 Already have a Password? 

ENTER
The password-protected PDFs page.

Use the SiteWide Pass.
If you already have a Lifetime password, use the sitewide Password, when the price of a Lifetime Passport goes up to $399.00 the Series A Online page will be included in Module I.

NEW Lifetime Members get a passport with all the passwords and membership to this FaceBook page: 
Crewton Ramone's Super Stupendous Super Duper Super Secret Math Group
Old lifetime members (those that paid $340 or less) need to pay a minimal fee for an upgrade...$27.00 You already have the PDFs page but you don't have the Series A Manuals Online Page or access to the superduper supersecret math group on Facebook...
When you purchase a password, (or passport there are 5 passwords now, you only need four) you get all my books and PDFs plus many pages of video and instruction you won't find anywhere else. Download them and put them on your tablets or print them out or whatever... just hit enter, put your SiteWide password in and take your pick.  Some homeschoolers have printed them out and then their children can get their base ten blocks out and actually put them on the pages and/or play along...As you see above.
When you purchase the LIFETIME PASSPORT you get it all for one low price: $399.99...

Or you can purchase individual modules, & get a lifetime of access.
 
Or you can purchase individual modules for year, or buy a passport of four passwords for just a year for one low price.

Lifetime: $111 @ Mod or $399.99 Mod 1-4.

12 Payments of $37.

Annual: $40.00 @ Mod or $137.00 Mod 1-4.

6 Payments of $24.99

MOD 1: Series A+ Easy PZ + PDFs 
MOD 2: Parent Teacher Training + Winter Training 
MOD 3 : Sitewide 

MOD 4: "Advanced Pages" + SSDSS Facebook Math Group 
Use the PDF & link border blocks and/or passwords. If you would like to subscribe monthly e-mail me.
Here is my PayPal: https://www.paypal.me/CrewtonRamone

Just the PDFs Page.
This page has my all three of my books plus PDFs specifically made for base ten blocks, PDFs are available for download right on the page along with links to other Pages that have PDS on them for free, That way you don't have to figure on the Internet as much for all of my PDFs.

It will not include the Series A Manuals Online, or the EZ PZ PDF and videos. It will have my books and a bunch of PDFs. 
Those who don't want the Series A Manuals Online or the EZ PZ overview just go to the PDF's page, I built this page specifically for those who don't want to buy module one, but who want a discount on my individual (printable) books Supremely Simply Subtraction ($9.99), Divinely Dandy non Difficult Division.  ($19.99) The Curious Counters Compendium  ($19.99)  Plus a plethora of other PDFs Made specifically for base 10 blocks.  In other words if you get all three of my books I'll give you a bonus: lots more  PDFs + videos on how to use them.
You will get a password that works HERE and here only. (Link not built yet.) The cost is $49.99. (So why not just get module one?)
For ($27.00) Lifetime Members, upgrade to a PDF page (exactly like the one you already have) but that also has links the Series A Manuals Online & the EZ PZ Overview Page.  (This page hasn't been built yet: It is the same as Module I, you will be getting it for basically 75% off. 27.75 is 25% of 111.00)
A basic PDFs page is included with lifetime membership (...But it does not give access to the Series A Manuals Online or the EZ PZ page, Or the private Facebook group. People in the private Facebook group have had passwords to all of these pages since last year.  You also get all the new stuff first.  

***

Soon there'll be a PayPal button that reflects these changes.

You'll be able to purchase, My books, The PDFs page, & Module I.  If you are impatient you can use The PayPal link on the contact page.
Here are some more PDFs for you.
Some old articles about Mortensen Math.

Scope and Sequence of the Books.

Judy Townsend on "why" Mortensen Math

Progress Charts For Mortensen Math Books

Five Basic Concepts.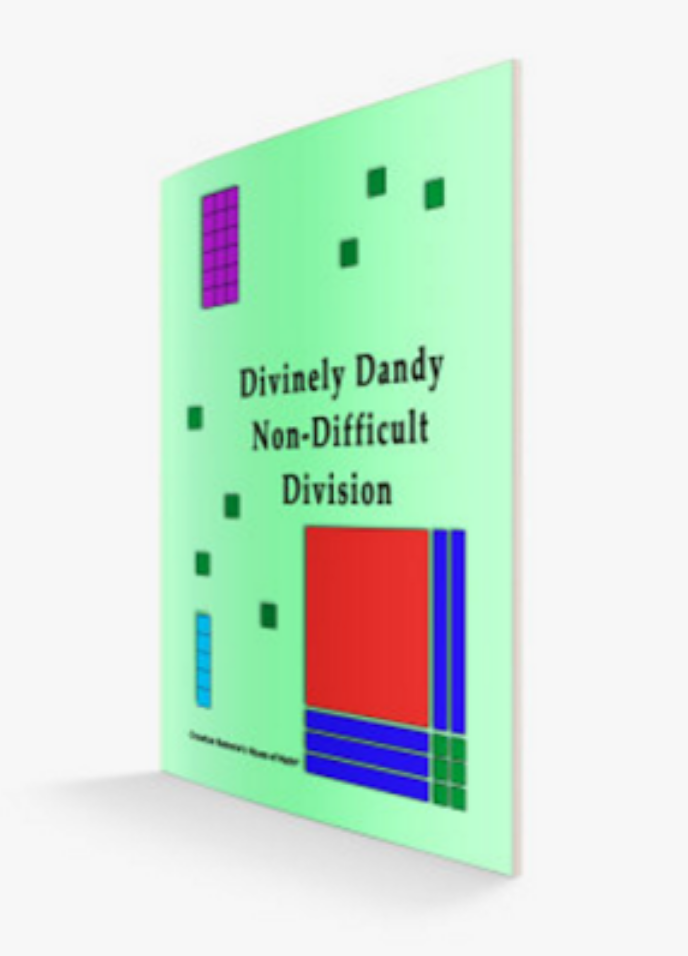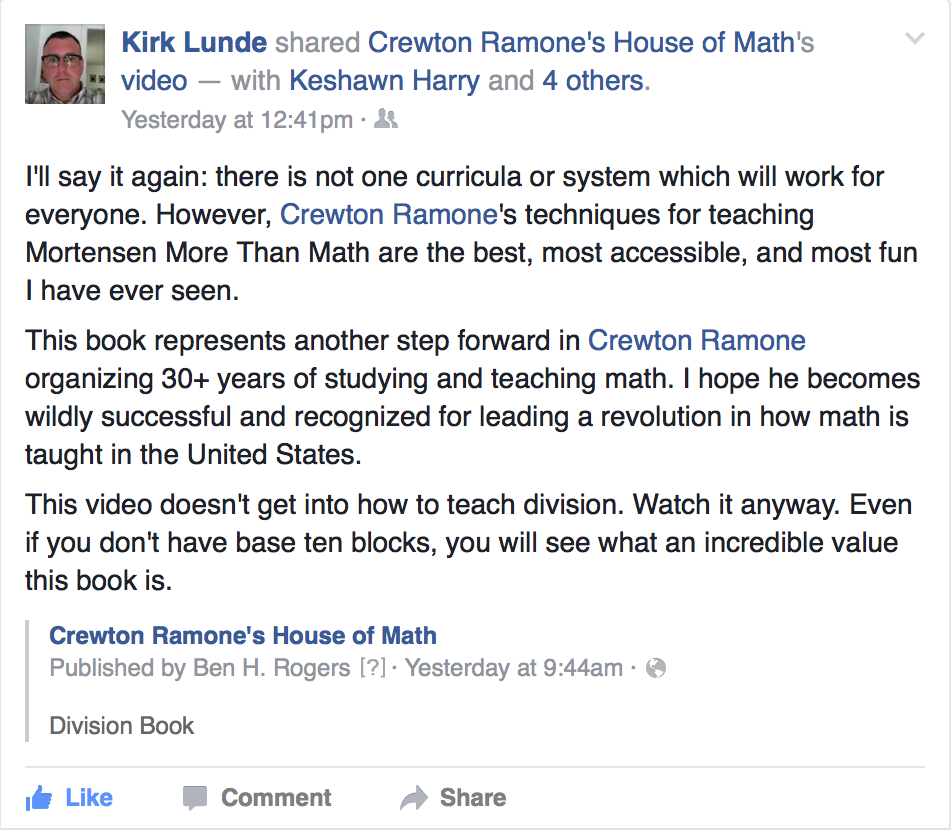 Note: from time to time the passwords change. Simply e-mail me for a new one or a new passport as the case may be. Annual passes are good for one year, lifetime passes are good for as long as the site remains up, (site has been up for eight years now).  All single page passwords have lifetime renewal.

Note: Most Mortensen Product Ordering Buttons Have Been Removed Due To Shipping/Inventory Issues. Contact for ordering information and product availability.