Base Ten Block Math Videos
Crewton Ramone's NO-Mystery Theatre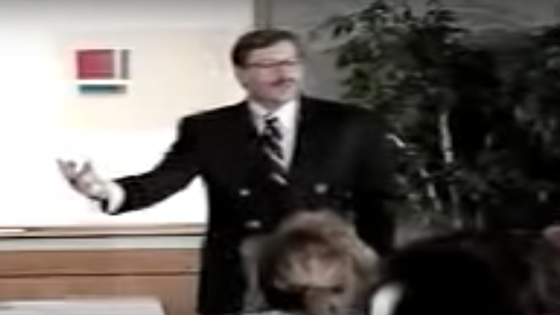 Here is a page of Base ten Block Math Videos that should help give you a better idea about how to use your base ten blocks and math manipulatives. This as you can see, isn't new. Teachers have been getting fantastic results with blocks for decades.  Maria Montessori was a "pioneer"...Jerry Mortensen simply refined the blocks as a clinician in the field.  He figured out what worked and what didn't work and how to make the manipulatives better for teaching mathematics.
Give page a few seconds to load because of all the videos, and refresh it if it's been a while since you've visited this page new videos are being added here and on several other pages (especially the blog) monthly.
Here are some of the base ten block math Videos used on this site that I have made and that are on youtube and some that aren't on this site but are on Crewton Ramone's YouTube Channel also go there for some of my Favorite Math vids made by others. Be sure to like some of my base ten block math videos and subscribe so that you can be informed when I make New ones and load them up.
Here is a link to the Mortenson Math YouTube channel.
You'll find a lot of my screencasts here. Due to "Advancing Technology" many of them no longer play.

Go to PAGE II of Crewton Ramone's Mystery Theatre.
There are now MANY pages of sample lessons, these pages along with my Base Ten Block Math Videos will show you how to use your manipulatives to best effect. Doesn't matter if they are from Mortensen math. Any base ten manipulatives will due although you will quickly find that some blocks are better than others.
It used to be the same password for all these pages.  But now there is so much content I broke it into modules. The screencast software I was using didn't always make for smooth video, and sometimes the sound or video is out of sync, however the information is there even if the streaming isn't pretty, but now there are more and longer videos that stream nicely. Hours and hours worth: you have video's that range from 5 minutes up to and over an hour. Lots of them are in bite sized pieces of 15 to 30 minutes.
Anyhow, here is a sampling of vids I've made, there are 1000+ Base Ten Block Math Videos (and counting) on Youtube. People no longer have any excuse. You have a set of base 10 blocks: start using them. These math videos should get you started, & give you enough to start going on your own, give you ideas for lessons and generally start turning some light bulbs on for how the whole thing goes together. Basically all you're doing is counting and teaching your students how to count accurately and efficiently. 

---
Base Ten Block Math Videos
Here is an ONE HOUR OVERVIEW showing some of the ways you can apply manipulatives to teaching math:
Early 1990's in Utah:
Vintage footage from the early 90's, a few commercials for an Idaho Math Center, two News clips and some footage of Jerry explaining some of the parts of the base 10 math manipulatives he made.
Back even further, the 80's.

Very good with regard to degree of difficulty also fom 80's.

Good testimonials from the Utah phaze. We used to do trainings for parents and teachers, showing them how to use their base ten blocks...we broke it up into five 2 hour sessions.  Or if you look carefully you can see me in the background.

Want to Be A Ten:
Problem Solving using base 10 blocks:
Two Digit (Cross) Multiplication:
More 2 Digit Multiplication
Base ten manipulatives make subtraction, as the Montessorians say "Visually Obvious." Subtraction Using Addends:
More Subtraction Using Addends:
Base 10 blocks definitely make square roots easy and visually obvious. Beware of teachers that don't understand we're talking about squares when you're doing square roots. Square Numbers:
More Square Numbers:
Basic Completing The Square:
Crewton Ramone Compound Teaching with Algebra.
Algebra so easy a 5 year old cave man could do it...
Crewton Ramone Does Algebra With 4 and 5 Year Olds using base ten blocks:
Crewton Ramone Basic Concepts Applied to Algebra
Crewton Ramone Distributes With 4 and 5 Year Olds.
Crewton Ramone Factoring With 4 and 5 Year Olds
Addends past ten and multiplication past ten.
Girls being naturally bad at math? Myth busted.
Be sure to check out the BLOG and Find Crewton Ramone on Facebook and Twitter. I am the only one.

Check back there's probably going to be another page of math manipulative videos added soon and you'll get there from here.




Go HOME from The Math Videos Page 

Crewton Ramone's No Mystery Theatre II
MM YouTube channel. Mortensen math videos all in one place. 


"A mind once stretched by a new idea never regains its original dimensions." ~Anonymous

"Education is a better safeguard of liberty than a standing army." ~Edward Everett

"You can get all A's and still flunk life." ~Walker Percy

More education quotes.