Sarah's Page Is Just
A Click Away.

I don't want to read stuff, let me in NOW.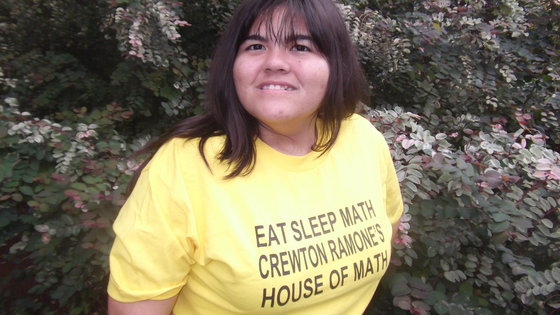 Intermediate Math Camp!
$200
1 hour** a day M-F + 4 hours Saturday.
Approx. 10 hours of instruction.

**set aside 90 minutes just in case.

Contact if interested
Put Math Camp in the subject line.
Exact time TBD. 9am HST?
I'd like it to be the same each day for 5 days then
10 am HST on Saturday.

Passwords will be changing soon.

Mortensen Math Problem Solving Level 1 Bks 1-10 PDFs now for available for sale!!! $20.00 Product code:  BPSL1PDF

Use the contact link for payment or other communication.

Crewton Ramone's No Mystery Theatre Now Has A Second Page!!!
(More FREE vids!)



\\\***/// 
Sarah was a student of mine for several years. She's autistic. On the other side you will see actual video, not theory, of what I did to take her from no math credits to passing the GED and COMPASS test.

Here is a video showing you more.


Want to see more free pages & lessons & other free stuff on this site?
Consider a dollar a month.

For $1 per month (the lowest level subscription) you get access to
The
Super Duper Super Secret Facebook Page. 
 
You'll find hours and hours of videos with base ten blocks and information you won't may not find anywhere else not even on this website.  I often post video tutoring sessions there. Other people post vids and links there. Lessons cost the people doing them minimum $50.00 and hour. You can watch 2 to 10 of them a month for a dollar...Do the math. Currently 127 people are there. About half of them are active.
You basically get a support group for a buck a month.


Here's My Patreon:

https://www.patreon.com/CrewtonRamone
Note: from time to time the passwords change. Simply e-mail me for a new one or a new passport as the case may be. Annual passes are good for one year, lifetime passes are good for as long as the site remains up, (site has been up for eight years now).  All single page passwords have lifetime renewal.

Note: Most Mortensen Product Ordering Buttons Have Been Removed Due To Shipping/Inventory Issues. Contact for ordering information and product availability.