Preschool Math Activities With Base 10 Blocks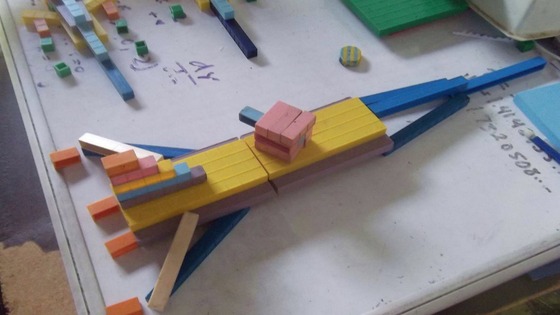 Preschool Math Activities With Base 10 Blocks should be fun and engaging.  "Worksheets are nowhere near as fun as blocks." ~ANY four year old.
Preschoolers like to play. In fact all they want to do is play. Why not play & learn math at the same time? If you do preschool math activities with base 10 blocks, learning math will easy and best of all:fun. You get to play and have fun AND learn math concepts...As well as develop fine motor skills and much more.

Here is a blog post you should review, it talks about Brainwaves and mathematics. If you haven't already reviewed it please take a moment to do so: House for a Duck.
Use your sitewide password on this page. (MIII) 

More Fun Preschool Math Activities with
Base 10 Blocks
On the next page you will find all kinds of fun math activities, to introduce your toddlers to Basic math concepts. Here is a free preschool math activity with base 10 blocks.

Multisensory math activities at this age are important. Paper and pencil do not reflect a young child's understanding of mathematics.  Their fine motor skills need to be developed. Just because they can work the pencil doesn't mean they don't understand basic math concepts. Playing with blocks makes addition, subtraction and other math concepts visually obvious.

Here are some games you can play with macaroni. 

My math with playing cards page shows you some games you can play if you have a deck of cards laying around, which most people do. No need to start right out with expensive base ten blocks but eventually you should see they will be more than worth the investment and they last a lifetime if you take reasonable care of them.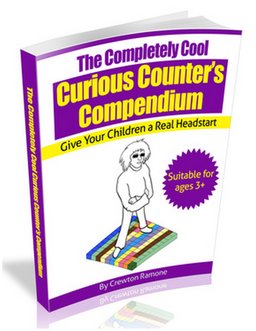 In Module Two you get theory on how to use your base ten blocks. When you enter here, you see theory in practice, unrehearsed, with actual students having fun playing with manipulatives and learning math.  I have a free book on subtraction with base 10 blocks that many people like, so far I have given away over 1,000 copies of it.  

If you like that book you'll love this one. My first book designed as a bedtime story the completely cool curious counter's compendium.

Get the Curious Counters Compendium. With this book and the resources on this webpage your preschooler will have a serious Headstart in mathematics. Best of all, they'll have fun!

Get a module iii password plus any other password and you get in here and quite a few other pages for one low price. See password info for details.
III


If you think the math activities with base 10 blocks we're going to do is just going to be counting, a little addition, subtraction, &  place value...well, take another look. 
For those of you have been to the other side please leave a comment below for others. If you can't leave a comment at leaste hit the like button.  No brochure makes the hotel look bad.


FREE preschool app for base ten blocks

Learn to count with base ten blocks.

Learn place value using base ten blocks

Need a road map? EZ PZ overview.

"There should be no such thing as boring mathematics." –Edsger Dijkstra

"Somehow it's o.k. for people to chuckle about not being good at math. Yet if I said 'I never learned to read," they'd say I was an illiterate dolt." –Neil Degrasse Tyson

"If you stop at general math, then you will only make general money." –Snoop Dogg

"Mathematics is the music of reason." -James Joseph Sylvester

---
Want to see more free pages & lessons & other free stuff on this site?
Consider a dollar a month.

For $1 per month (the lowest level subscription) you get access to
The
Super Duper Super Secret Facebook Page. 
 
You'll find hours and hours of videos with base ten blocks and information you won't may not find anywhere else not even on this website.  I often post video tutoring sessions there. Other people post vids and links there. Lessons cost the people doing them minimum $50.00 and hour. You can watch 2 to 10 of them a month for a dollar...Do the math. Currently 127 people are there. About half of them are active.
You basically get a support group for a buck a month.


Here's My Patreon:

https://www.patreon.com/CrewtonRamone
Note: from time to time the passwords change. Simply e-mail me for a new one or a new passport as the case may be. Annual passes are good for one year, lifetime passes are good for as long as the site remains up, (site has been up for eight years now).  All single page passwords have lifetime renewal.

Note: Mortensen Product Ordering Buttons Have Been Removed Due To Shipping/Inventory Issues. i basically DO NOT sell product for them anymore. Use eBay or other sources for base ten blocks.