Module I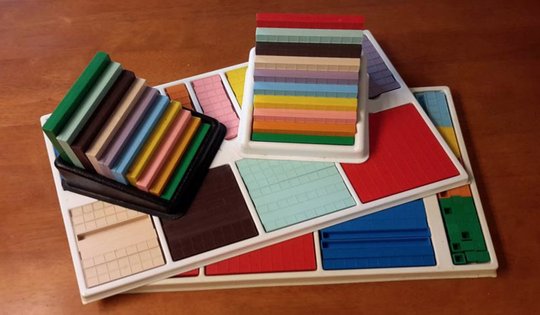 PDFs, Books & Manuals
made especially for your Mortensen Math base ten blocks

Passwords Have Changed
***

Hourly rate is now $60.00 x 5 = $300.00.  
$75.00 single classes.
Use the contact link for payments or other communication.

Crewton Ramone's No Mystery Theatre Now Has A Second Page!!!
(More FREE vids!)

And pardon me: for those of you that can't do math, the November 2020 election was stolen.  Very basic math. Trump won in a landslide, so did a lot of others...this is why YOU need math.  


Algebra with base ten blocks online!
30 Hour Course.
Click for details.



\\\***/// 
This page contains PDFs made specifically for your base 10 blocks along with videos about those PDFs + videos and more links to pages with useful math PDFs & information...  

These PDFs will work with whatever kind of-base 10 blocks you have, and will be a welcome and extremely valuable addition to your base 10 block homeschool curriculum. Guaranteed.  

PDFs include Supremely Simple Subjection (SSS), Divinely Dandy non-Difficult Division (DDnDD) AND the Curious Counters Compendium (CCCCKC).  By itself this is a $49.99 value. I sell these PDFs consistently fo $9.99 for the printable version of supremely simple subtraction, $19.99 for the others.
Lifetime Passwords
Lifetime Passwords are just that...you get a pass for a lifetime. Pay once and you are good, forever. Come back as often as you like. Watch vids, download PDFs. You get all my passwords to get through all my pay walls all for one low price...currently that takes 4 passwords. When you purchase the LIFETIME PASSPORT you get it all for one low price: $399.99...
Or you can purchase individual modules, & get a lifetime of access.
 
Or you can purchase individual modules for year, or buy a passport of four passwords for just a year for one low price.

Lifetime: $111 @ Mod or $399.99 Mod 1-4.

12 Payments of $37.

Annual: $40.00 @ Mod or $137.00 Mod 1-4.

6 Payments of $24.99

MOD 1: Series A Plus EZ PZ Overview Plus PDFs 
MOD 2: Parent Teacher Training + Winter Training 
MOD 3 : Sitewide 

MOD 4: "Advanced Pages" + SSDSS Facebook Math Group 

Use this link to pay.

https://www.paypal.me/CrewtonRamone
"Membership Has Its Privileges"

If you have a lifetime pass, you already have all the passwords to everything except the Series A Page and the Facebook Page, and you're not really missing much of anything if you don't upgrade...The Facebook page just gives you early access to new additions & video content, for example the people in the Private Facebook group have had access to the Series A Manuals since last year & Winter Training too.
The Winter Training Page also has four hours from math camp in addition to about 10 hours of training.  
The winter training page has been added to the parent teacher training page at no additional cost to current lifetime password holders. 

The parent teacher training page is now Module II.

Attendees paid $100.00 for that training. It was a steep discount because it was basically for Lifetime password members who it asked me to do one. I gave it to them over Christmas break more or less as a Christmas present and a way of saying thank you for their support.
Lifetime Members
Lifetime members already have access  to the Password Protected PDF's Page use the Sitewide Password.  

The Sitewide Pass works a lot of places; it DOES NOT work here, the module one password does .

.

---

Want to see more free pages & lessons & other free stuff on this site?
Consider a dollar a month.

For $1 per month (the lowest level subscription) you get access to
The
Super Duper Super Secret Facebook Page. 
 
You'll find hours and hours of videos with base ten blocks and information you won't may not find anywhere else not even on this website.  I often post video tutoring sessions there. Other people post vids and links there. Lessons cost the people doing them minimum $50.00 and hour. You can watch 2 to 10 of them a month for a dollar...Do the math. Currently 127 people are there. About half of them are active.
You basically get a support group for a buck a month.


Here's My Patreon:

https://www.patreon.com/CrewtonRamone
Note: from time to time the passwords change. Simply e-mail me for a new one or a new passport as the case may be. Annual passes are good for one year, lifetime passes are good for as long as the site remains up, (site has been up for eight years now).  All single page passwords have lifetime renewal.

Note: Most Mortensen Product Ordering Buttons Have Been Removed Due To Shipping/Inventory Issues. Contact for ordering information and product availability.