Base 10 Math Manipulative Videos
Crewton Ramone's 
No 
Mystery Theatre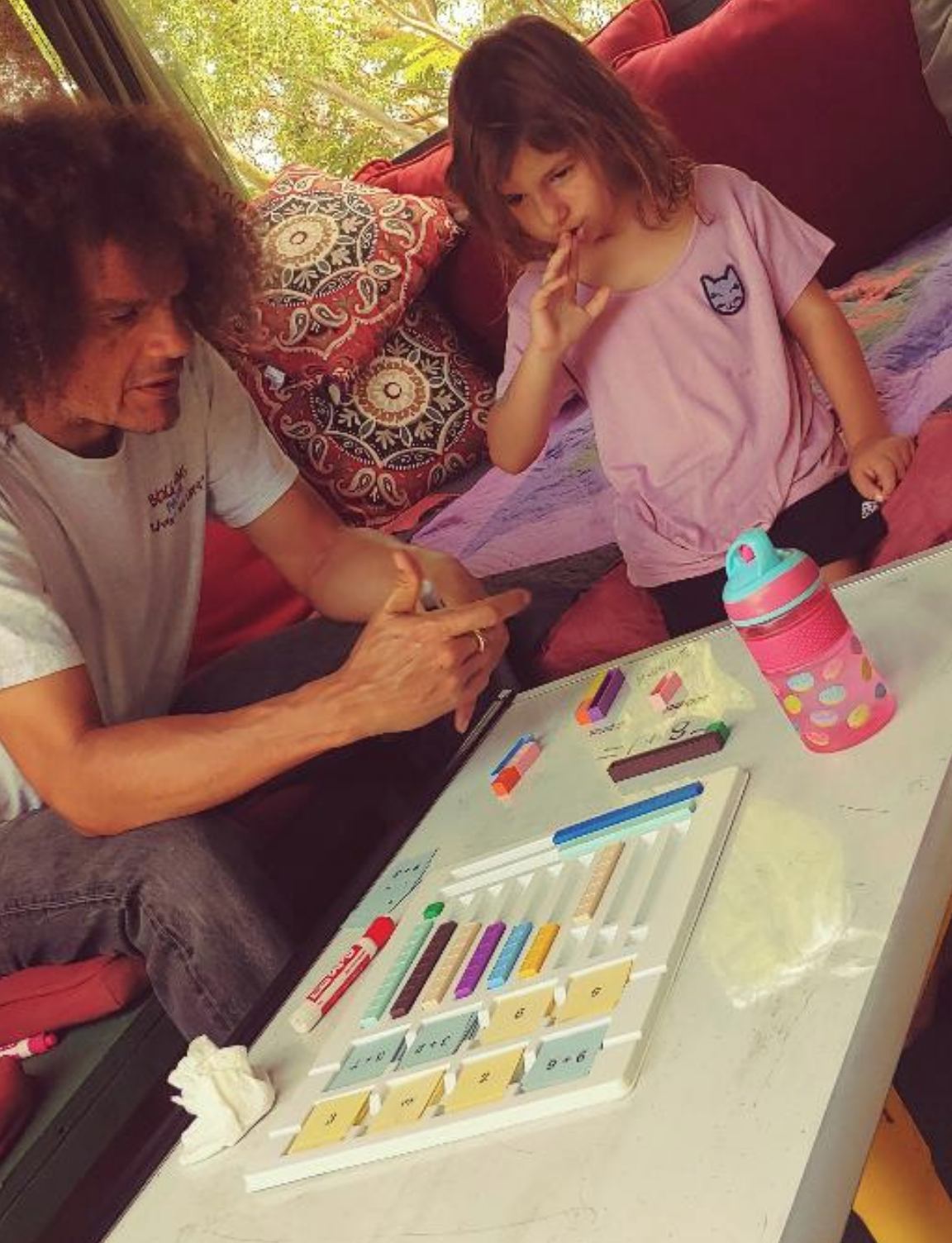 These Base 10 math manipulative videos show you how to use your blocks and other math materials. I now have 940+ Videos about the use of base 10 Manipulatives on YouTube. Sadly, many of my screen casts have disappeared. Fortunately most but not all of those were also uploaded to YouTube.  There are quite a few MP fours lurking on to back up drives that have over 2 TB of data on them.

These Base 10 math manipulative videos should give you ideas on how to use your base 10 blocks. 
Math manipulatives make math visually obvious.

There are quite a few more videos behind pay walls. Many of them are videos of actual tutoring sessions were the parents paid $50 per hour.

What you see here are excerpts from some of those videos, and short videos off of YouTube. 

Check back often as more videos will be added throughout the coming years. 

Base 10 blocks make story problems child's play.  Remember those story problems about fencing in an area? 
Base 10 Math Manipulative Videos
You can use your math manipulatives, in this case fractions tiles that I draw crude pictures of, to make "working together" problems easy.  This is covered more extensively in the series a manuals.
Multiplication with Base 10 Blocks is much less painful than doing worksheets over and over again.
Make math child's play:

Playing math at five, negative numbers and subtraction: no problem. Make math child's play. I show you how on this website.
This is the addition and subtraction kit.  (Product code KADSUB: Addition Subtraction Kit. $44). It is a specialty kit and as you can see you get a lot more blocks in a combo kit. Make your own cards.  But it is a very useful and nice kit to have if you can afford it, or if you plan on doing actual tutoring using base 10 manipulatives. Mine have paid for themselves over and over again over the years. But for twice the money a combo kit is the better deal.
Third power algebra using basic operations pieces is also child's play.  With a ruler and exacto knife, you can make your own, or order from the Mortensen Company.  Math manipulatives make even third power algebra fun and easy.
Just play on the floor and have a good time. 
Product codes for the math manipulatives you see in the base 10 math manipulative videos above: 
K10K: TEN THOUSAND SQUARE:  $44 ea
KVBBOP: VERY BASIC BASIC OP KIT: $72 ea
KVBBOPAD: VERY BASIC BASIC OP ADD-ON KIT: $55 ea 


For those of you thinking that base 10 blocks were just for counting, place value, & addition the 3rd power vids should make it clear that they are of use from K-24. Here is a quick lesson on trig functions. 
Here are some newer short videos.  Addends hugely important:
Start them young and they will never be afraid of math or multiplication.

"I didn't really like math until I met you."
Check out the square numbers page for more.
Check back often...More Base 10 math manipulative videos to come. 
Want to see more free pages & lessons & other free stuff on this site?
Consider a dollar a month.

For $1 per month (the lowest level subscription) you get access to
The
Super Duper Super Secret Facebook Page. 
 
You'll find hours and hours of videos with base ten blocks and information you won't may not find anywhere else not even on this website.  I often post video tutoring sessions there. Other people post vids and links there. Lessons cost the people doing them minimum $50.00 and hour. You can watch 2 to 10 of them a month for a dollar...Do the math. Currently 127 people are there. About half of them are active.
You basically get a support group for a buck a month.


Here's My Patreon:

https://www.patreon.com/CrewtonRamone
Note: from time to time the passwords change. Simply e-mail me for a new one or a new passport as the case may be. Annual passes are good for one year, lifetime passes are good for as long as the site remains up, (site has been up for eight years now).  All single page passwords have lifetime renewal.


Home from the base 10 math manipulatives video page.
Crewton Ramone's No Mystery Theatre I.

.Mortensen Math YouTube channel.
Crewton Ramone's YouTube channel

peterjamesjackson

"Children must be taught how to think, not what to think." ~Margaret Mead
"A good teacher must be able to put himself in the place of those who find learning hard." ~Eliphas Levi

"An educational system isn't worth a great deal if it teaches young people how to make a living but doesn't teach them how to make a life." ~Anon

"Tell me and I forget, teach me and I may remember, involve me and I learn.
"An investment in knowledge pays the best dividends." ~Benjamin Franklin

"Education is the key to unlock the golden door of freedom." ~George Washington Carver
"Education is what survives when what has been learned has been forgotten." ~B.F. Skinner
Note: Mortensen Product Ordering Buttons Have Been Removed Due To Shipping/Inventory Issues. i basically DO NOT sell product for them anymore. Use eBay or other sources for base ten blocks.