You are about to discover why
A = πr²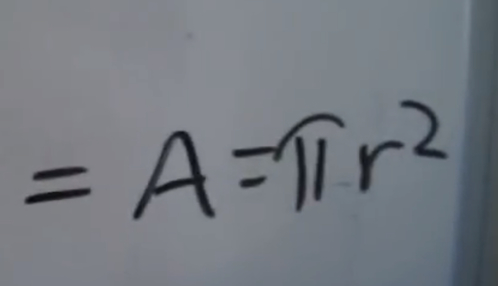 The page on the other side of this only has four videos on it. But just two of them individually are worth the price of a password. No kidding. This derivation of πr² is rarely taught to students, or even to teachers. Most of the time when I show this to teachers they have never seen it. I have never shown this to a student who had already seen it in 25 years of doing this.

Not once.

I need to make a more step by step video showing all the different things you need to do to get to this point but for now these short vids will have to do.

The few minutes you spend here may well clear up a lot of confusion and give you a few "a-ha" moments.  If you are a teacher these vids should give you a few ideas. I have taught this to 3rd graders without much difficulty, but as the video says it will take you hours of preparation to get here.

Here is a Pre-view:

Want to see more free pages & lessons & other free stuff on this site?

Here's My Patreon:

Consider a dollar a month.  This will also allow me to volunteer my time.

https://www.patreon.com/CrewtonRamone
Note: from time to time the passwords change. Simply e-mail me for a new one or a new passport as the case may be. Annual passes are good for one year, lifetime passes are good for as long as the site remains up, (site has been up for eight years now).  All single page passwords have lifetime renewal.

Note: Most Mortensen Product Ordering Buttons Have Been Removed Due To Shipping/Inventory Issues. Contact for ordering information and product availability.