Math Tutoring On Maui
You may want to take a look at the testimonials page first.
When I do Math Tutoring On Maui, classes usually last for an hour, although I also have students who do back to back classes, for two hours. I keep it fun so even 10 year olds are amazed at how fast the time goes.
Classes via the internet!
If you have skype or gmail, we can do tutoring wherever you are; we can also do simple desktop sharing to accomplish this...contact me for details and what software to use. Price is $40.00 per hour and worth every penny.
You'll need your own set of blocks...we'll be able to play blocks together anywhere on the planet. Of course solo classes will most likely be the norm via the net but if you have a big screen and a little technical know how I could easily do several students at once at your location.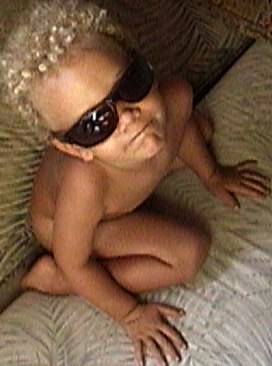 For math tutoring on Maui, see tutoring prices below.
Students should have a note book and pencils. I am a jealous math god: the notebook is dedicated to math tutoring only. You'd think having a pencil and notebook would be obvious for math class but plenty of students have shown up with nothing but a smile.
Sign up for updates below. You'll get info about this website ONLY, no spam no selling lists, just news, free stuff, updates and etc. After two years I have yet to send anything to that list, so don't worry about getting a crap load of email that you have to delete.
The first few people to sign up for internet classes will get special introductory rates...as we work the glitches out.
Note: all the sign up boxes on this entire site will get you the SAME e-zine ("Crewton Ramone's Wild World Of Mathematics") no need to sign up on different pages.
Dig around this site it should become quite clear that I know what the heck I'm doing, I have spent 20 years perfecting my method and there are very few situations I haven't been exposed to when it comes to math tutoring and training.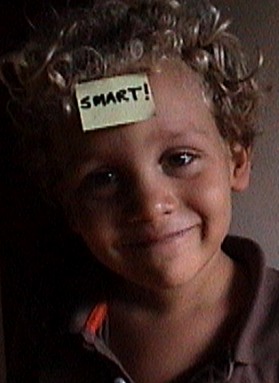 I have tutored and had success with just about every kind of student you can imagine..."LD" students, "SLD" "ADD", "ADHD", "HA", "SHA", dyslexic, blind, deaf, special needs, severely disabled quadriplegics, autistic children, down syndrome, math phobic, normal brat kids who just don't want to do math, emotionally challenged, emotionally retarded, mentally retarded, gifted and talented, accelerated learners, athletes who only come at first because they got benched due to the "F" in math...put a label on it, I've taught them and shown them they can get "A's."
I have taught tiny tots, all the way through grade school, high school, college students and adults who have gone back to school and found that algebra class was holding up their whole degree. I've also taught aspiring nurses, trained at companies who wanted their employees to better understand fractions and decimals and more.
I have done Math Tutoring on Maui, in California, Utah, Idaho, Washington State, Nebraska, South Carolina, and Oregon. I have done trainings for teachers in most of Maui's private schools, taught parents and teachers in 49 states, trained trainers in 5 states and generally had a fun time doing it.
I have tubs of text books from over the years, many from Maui schools that are still in use. One of my favorite things to do is finding errata in school text books...you'd be surprised how many text books contain errors give the wrong answers or fail to obey the order of operations...sometimes they define things incorrectly. Students always enjoy going back to their teachers with this information.
I have a few testimonials from students and parents...and put them here. That way you don't have to take my word for it. I'm worth every penny. I used to under cut my competition on price now I charge equal to what they charge for solo classes. Very few tutors will even attempt to do 4 or more kids at a time...
Be aware that individualized attention is not always the ideal, sometimes it is MUCH better to put a child in a group situation where they are placed in a (fun) situation where they cannot fail combined with some directed discovery. Suddenly, boom: they blossom.
I have more "F" to "A" stories than you can shake you finger at...and I know you can shake your finger. Usually this happens within a few hours...one or two hours a week, severe cases may get two or three hours a week to start then back off to one hour a week after that.
Also, because this methodology levels the playing field students can be grouped together easily, not always based on age but on "math experience". The prerequisite is willingness to learn, ability to count to nine, identify whether something is same or different and the ability to identify a rectangle...I have often put ten year old girls in an algebra class with a high school football player serving the dual purpose of motivating the football player and increasing the ten year old's self esteem. I am merciful though and this only happens once or twice as needed.
Generally, the younger students love being in classes with older students but the love is not reciprocated by the older students.
Also be aware I ran a math tutoring business out of my home with an unlisted phone number and ZERO advertising for years...that should be testament enough...I only open about 2-4 slots a day 5 days a week and I don't do week ends. Classes fill up very quickly. And nothing personal but a class of 2-4 bumps a solo class every time.
Make no mistake if they don't want math tutoring I don't want to teach them. Parents always think I'm kidding but if the student doesn't want to come: don't.
I have had students take out paper routes and start mowing lawns so that they could keep coming to me after their parents either ran into financial difficulty or figured out their child didn't really need to come since they were now getting "A's." I have no need or desire to spend an hour with a student who would rather be someplace else. The first few times it's understandable: they hate math or they don't want to spend a whole hour doing math, a subject they are failing. But once they see how fun it can be and start understanding, students often amaze their parents by wanting to come. I make math cool.
They might even look forward to it.

I expect to make myself obsolete. I don't want to create math dependence...I want the students to excel and get good grades WITHOUT me. This usually only takes a few months.
It's not what but HOW you teach.

Out of House Rates:
I come to you: NOT preferred.

$50.00 @ one student. ($50 per hour) WORST
$35.00 @ two students. ($70 per hour)
$30.00 @ three students. ($90 per hour)
$25.00 @ four students. ($100 per hour) BEST
$20.00 @ five - nine students ($100 - $180 per hour)
$15.00 @ ten - twelve students

12 students per hour max. MOST FUN.

Contact me for info on training teachers, or other groups of adults...home school groups etc...
Sibling discount: -$10 per. (I.E. one student, one hour for each student $40 instead of $50; $80 instead of $100 for two hours. Two together $50 instead of $70...etc Twins are considered as one student.)
What is required for math tutoring in your home is a table and chairs...usually this is your kitchen table but I've done it many times in a family room or living room where we had a folding six foot table or even a card table and folding chairs.
Floors work fine for younger students...older students usually prefer a table even just a coffee table and pillows. I have also taught classes in church meeting halls, rec rooms, empty class rooms on private school campuses, garages, offices, board rooms in fancy offices, break rooms and lunch rooms in businesses...just about anywhere there are tables and chairs. Parents often pool their resources to make it affordable to everyone.
Solo classes are often thought of as the best way to go, but they are NOT. Parents feel like their child gets more attention and more math one on one. They do get more attention. More math is learned with and in a group. Soon I will have studies posted that PROVE more learning takes place in a group.
It's no fun playing in your sand box alone...or just with your mom or dad or in this case, me...certainly it's more fun with two and more fun than that with three and optimal with four because we can then employ banker, builder, drawer, recorder. With eight we make two teams of 4, with 12 three teams. In classrooms we use multiples of 2 or 4 to make teams. Sometimes the student has to do two or all of the jobs because his team is "understaffed." Other times it's every man for himself, and it's more fun coming in first in a field of 4 than first in a field of one. Don't worry: I always make it so EVERYBODY wins. This is more than math, it also builds self esteem. The self esteem and fun are more important than the math! Somehow I manage to get them to get "A's" anyway.
In private tutoring I use games and activities that create fun because the teams play against each other to get problems or tasks done first. They also play for rewards like computer time, or free time or crack in the form of candy bars...sugar is a drug: may as well use it effectively.
Using a child's natural competitiveness we are able to get a lot more done in a lot less time. There are other factors at work, group learning, the collective unconscious and more to be covered later. Suffice to say more is better and faster and "funner."
In House Rates:
You come to me: preferred.

$40.00 @ one student. ($40 per hour) WORST
$30.00 @ two students. ($60 per hour)
$25.00 @ three students. ($75 per hour)
$25.00 @ four + students. ($100+ per hour) BEST

8 students per hour max. MOST FUN.


Sibling discount applies.

Check availability and class times.

Soon you'll be able to book online...
I find a lot of parents wait until the last minute to get help. Big test Friday, it's Monday...or the kid has "F's" for three quarters one quarter left "can you get her to pass...?" Don't be one of those parents. You know they need help, get it before it reaches condition critical. The added stress and pressure doesn't help...85% of the time I come through and the kids passes but that other 15% is devastating. Not because of me so much as the method I have mastered. There are times when it breaks my heart to turn students away. All others will hear is "we tried that guy with the blocks, it didn't help." Leaving out the part where I was supposed to cram a year of algebra into five days.
That's bitter experience talking.

I learn my lessons.

I also teach chess...just for fun. Some parents would send their students twice a week, once for math once for chess but the emphasis is on MATH. Chess classes cost $25.00. We play chess for an hour. They can never tell if I let them beat me or if they really beat me. As it should be. I'll never tell. You can't teach chess by beating your student every time. Or at leaste I can't.
I have taught in some very wealthy circles, private schools and upper class public schools (there's supposed to be no such thing) and universally the wealthy parents want individual classes for their special little children. "Money is no object; we want the best for our child" (Spoiled rotten brat.) One last time: GROUPS ARE BETTER and FASTER. Not just because I make more per hour and not just because I teach more students per hour, but because more gets done in less time and we have MORE FUN doing it. It IS the best for your child rich or poor.
Let's be frank: 90% of students who come to me are not coming for enrichment, or because they love math and want to learn more...they are coming because they are FAILING, or because they are fearing failure or nearing failure. I love teaching enrichment students, or head start students but sadly most are not in this category but in the tears and fear, "I Hate Math" category. Their self esteem is damaged. They know pain.
I've been there myself. Had I passed Calc with flying colors you wouldn't be reading this. Since the majority of students fit into the second category why not make it as fun and painless as possible by putting them at ease in a class with several of their peers? I am more than happy to teach one at a time; however, it really is superior NOT to.
Having said all that, sometimes it doesn't work out to where we can make a class with two or more students in the same subject that can come at the same time: logistics does not permit or other parents choose not to afford it or whatever. This is the most effective method I've seen for teaching math quickly; more students makes it more effective but it doesn't mean solo is un-desirable. I "shot myself in the foot" one season and had almost all solo classes with lots of happy customers.
So the question arises "Why don't they use this in public schools" or "why isn't this in use in more schools." I also hear "where the hell were you when I was learning math!" A lot.
Constantly.

That's another story and one I will get to eventually. Other topics need covering first.
I don't do weekends, did I mention that? They still haven't printed enough money to make me do week ends.
I do math tutoring on Maui in my studio. I can come to your house via the internet. If you are on Maui of course I'm happy to show up in person...or if you have a big budget for airfare and put a group together I'll come see you. I do fly to "the mainland" and other places to do trainings. This is in fact how I first met Jerry Mortensen except I flew him to Hawaii.
A larger group can defray the costs and make it QUITE reasonable, and I'm easy, a floor and a pillow is all I need for a few days, no need for fancy hotels although hotels usually have meeting rooms and room packages. The emphasis is MATH but we need a good place to do it, garages and living rooms usually don't work out despite the host's best intentions if you put a good size group together. Contact me to work out the details. (Soon there will be a price list page). With modern technology we can avoid all of this and just do interactive WEBINARS.
Solo classes are discouraged if I'm there in person: it's not a waste of time but it's not the best use of my time.
Webinars ARE available. Imagine: get 30 hours of hands on training on topics like how to use algebra to teach young students math. Or using addends for math mastery. Or how to use base ten blocks to teach fractions and percentages. "Advanced" topics like square numbers, integers, pre-calc and more. All for just $100.00...!
Watch as time permits:
Note how it's GROUPS of children. 4 per group.
Learn Algebra for a buck.
Math Enrichment for all ages.

More about me "...but enough about me:"

More about Mortensen Math.

Testimonials.



Go home from Math Tutoring On Maui.

"We must make sure that Chess will not be like a dead language, very interesting, but for a very small group" ~Sytze Faber
"God exists since mathematics is consistent, and the Devil exists since we cannot prove it." ~Andre Weil
"Better than 1000 hours of study alone, is 1 hour with a learned master." ~Proverb.