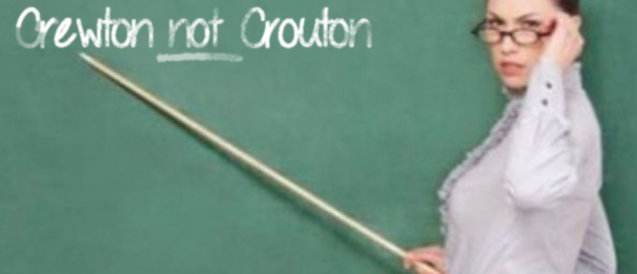 Crouton Ramone? Okay: so you can't spell it. Fortuneately, it's about math not spelling or salad.
Looking for Crewton Ramone's House of Math? Close. Croutons are nice and we could even use them as manipulatives, but the name's Crewton Ramone...not Crouton Ramone. Next time ask someone who knows. Thanks for searching for me though.
At Crewton Ramone's House Of Math you'll find everything you need to teach, learn or study math...eventually. The site is constantly under construction with new stuff every month, sometimes every week...you'll also find math and education quotes, detailed examples on how to use manipulatives and a whole lot more. Hit one of the tabs or links and start your own explorations...
Check out my blog.
Also you might want to become a fan and keep updated on Face Book.
Crewton Ramone's House of Math, where five year old's do math like this: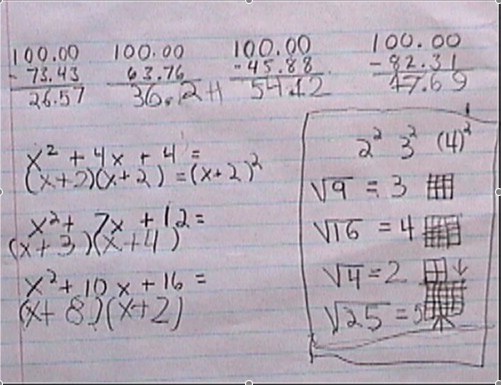 Real math done by a real child without tears, or fear. For the subtraction you will see why we emphasize building 9's and 10's. The algebra is just building rectangles, and of course square roots are easy when you can see the answers...all you have here is the symbols so of course it looks impressive.
With the square roots you can see a little drawing of the blocks used to make this math fun and easy...even for a very young child.
If a 5 or 6 year old can do this imagine what I can teach high school kids...



Go to Crewton Ramone's House Of Math from Crouton Ramone's page of mis-spelling.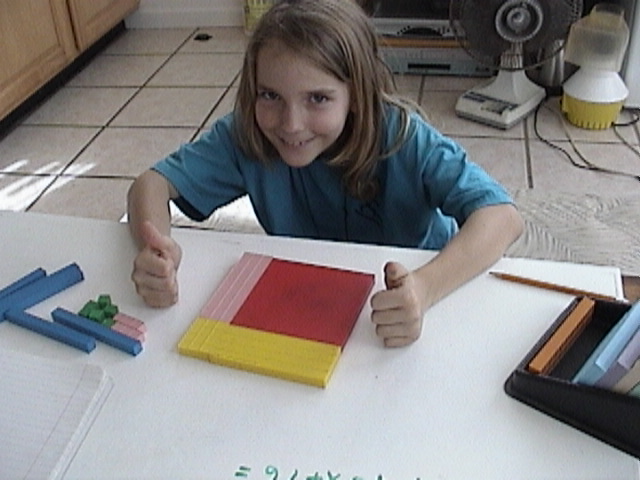 Best of all it's fun.

Also check out my social media, facebook, twitter and instagram...I'm the only Crewton Ramone.
"When one teaches, two learn." ~Robert Heinlein