The Problem Solving Page
Is Just A Click Away.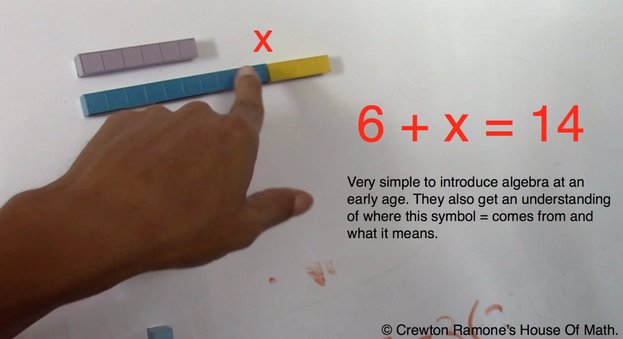 If you want to see the blog post this picture comes from click here.
The Password Protected Problem Solving Page has lots of great videos that should take all the mystery out of problem solving using base ten blocks.  People can't believe how easy it is especially if they struggled thru algebra trying to memorize rules about when to use the opposite addend or when to divide and when to multiply...or worse, they've heard things like, "when x walks across the equals sign it turns negative..."

Before we go any further understand that MOST of this site is FREE and you should have spent some time on my blog of math and this website before entering here. Here is the FREE problem solving page.
If you have gone through all of that and some of the blog posts and are wondering how to do ones that have negative numbers you have come to the right place...
You'll need a passsword when you click enter.  Buying one is easy just click the paypal button right there, if you don't already have one. If you do have one just click enter and type it in.

For those who don't, here is a short vid detailing what's on the other side.   <Click full screen for best results.>
As you can see yet more HOURS of video, links to blog posts with more explanation--everything you need to teach yourself or your children or students as the case may be how EASY solving for "x" is.  We play games and have fun, use basic concepts and base ten blocks to take the "hard" out of it. Again: this page alone is worth the price of a password.

Note: from time to time the passwords change. Simply e-mail me for a new one or a new passport as the case may be. Annual passes are good for one year, lifetime passes are good for as long as the site remains up, (site has been up for eight years now).  All single page passwords have lifetime renewal.

Note: Most Mortensen Product Ordering Buttons Have Been Removed Due To Shipping/Inventory Issues. Contact for ordering information and product availability.