Math Camp = Socks Knocked Off
by Kirk Lunde
(Georgia)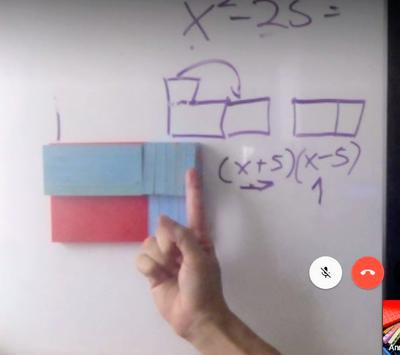 I am attending math camp to watch Crewton Ramone. He is so good with teaching math, I pay just to watch. My friend's son is attending math camp to get a head start on algebra he isn't going to see for at least three more years. When it is presented to him in a classroom, it will make sense and he will not struggle to do it.

We almost done with the first week of camp and every day has been amazing. Crewton Ramone has children as young as seven squaring numbers through 20 and finding the square roots of numbers. Everybody understands what a square root is because they built squares with their hands.

I am watching real learning taking place, not just memorization. It knocks my socks off.
Want to see more free pages & lessons & other free stuff on this site?

Here's My Patreon:

Consider a dollar a month.  This will also allow me to volunteer my time.

https://www.patreon.com/CrewtonRamone
Note: from time to time the passwords change. Simply e-mail me for a new one or a new passport as the case may be. Annual passes are good for one year, lifetime passes are good for as long as the site remains up, (site has been up for eight years now).  All single page passwords have lifetime renewal.

Note: Most Mortensen Product Ordering Buttons Have Been Removed Due To Shipping/Inventory Issues. Contact for ordering information and product availability.