Summer Schedule
Contact Me for info and details. Summer is always light so there are usually plenty of openings.
There can also be test prep for various schools, Seabury Hall, for example, still has an entrance exam.
Brushing up before they get back to school, or preparing students who just barely passed for algebra is always a good idea but hardly anybody does it.
And of course head start and enrichment students are always welcome. I am moving more toward webinars and enrichment students rather than panic sessions and catch up classes.
Several home schoolers use me to augment their Saxon programs.
And occasionally I get the college student who is trying to get a degree and math is "in the way".
Then comes fall and things really ramp up especially as the quarters end and the end of the semester. You should have started back in the summer and you'd be having easy "A's". This method is fast and easy but it still takes some time to LEARN math, rather than memorize long enough to pass the test.
"I aced it cuz I actually know it..." is a comment I heard one teen age girl say after I called to find out how her test went.
Fall Schedule.
Monday:                     Thursday:
5:30p - 6:30p               5:30p - 6:30p       
6:30p - 7:30p XX            6:30p - 7:30p      
7:30p - 8:30p High school.
Tuesday:                 Wednesday:           Friday:
2p - 3p                  1:30p - 2:30p X       2p - 3p 
3p - 4p                  2:30p - 3:30p X       3p - 4p
4p - 5p                  3:30p - 4:30p X       4p - 5p
5p - 6p                  5:00p - 6:00p XX        
6p - 7p High school.     6:00p - 7:00p         
7p - 8p High school.     7:00p - 8:00p High school.         
X = filled/unavailable every other week.
XX = booked

This is of course IN HOUSE. It doesn't go exactly like this but it's darn close...one group out the next group in...that's why it's good to be on time, and yet another reason I prefer in house tutoring to coming to see you unless you have a solid group of 4 or more: Travel Time cuts down the number of students I can see in a day. When I was doing this five days a week it got to be a rhythm and the last class was usually over not more than five or ten minutes past the hour (or half hour as the case may be).
Perhaps you like math and might want to fill the tremendous need for math tutors, or maybe you are a math phobiac but would like to help others avoid the pain you went through. In any case I want to start training a few good tutors. Soon there will be pages on this site devoted to this end. You get training and start your own deal...

Teaching is its own reward, but you too can play with blocks for fun and profit. Act now and I'll throw in a set of steak knives and a bamboo steamer. Alright, I'm fresh out of steak knives and bamboo steamers but I do give a 100% money back guarantee if not completely satisfied. In all my years I have given one refund but then they came back a few weeks later, very sheepishly and asked if they could have more sessions...
Classes via the internet!
You'll need to set up Skype or gmail video chat or desktop sharing software and your own set of blocks...we'll be able to play blocks together anywhere on the planet. Soon I will have a webinar site set up with cisco...you'll get a URL after payment is received, you get a fully interactive session. Great for students or training teachers/homeschoolers.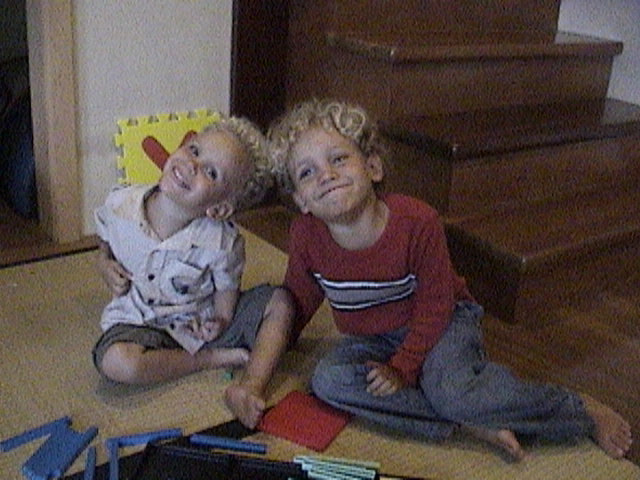 "Have you noticed that the astronomers and mathematicians are much the most cheerful people of the lot? I suppose that perpetually contemplating things on so vast a scale makes them feel either that it doesn't matter a hoot anyway, or that anything so large and elaborate must have some sense in it somewhere." ~Dorothy L. Sayers
Why yes, yes I have...I am one.