Math PDFs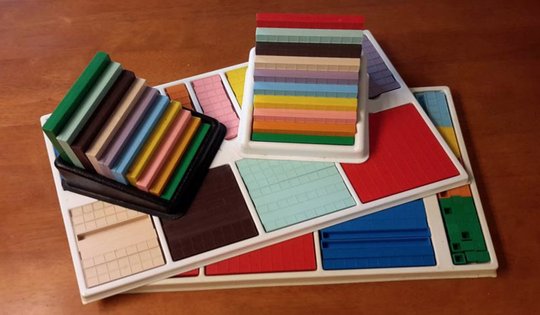 PDFs made especially for your base ten blocks

This page contains PDFs Made specifically for your base 10 blocks along with videos about those PDFs + videos and links to pages with useful math PDFs & information..  Plus the password and link to All 10 Series A Manuals.  

These PDFs and manuals will work with whatever kind of-base 10 blocks you have, and will be a welcome and extremely valuable addition to your base 10 block homeschool curriculum. Guaranteed.
Just $39.99!
All 10 Series A Manuals Online Are just $27.00. (Annual PassWord Holders also pay $27.00)

Do the Math, $27 is cheaper than buying just two of my books separately PLUS you get the Series A Manuals AND videos explaining them, and for another $12.99 ($39.99 total) you get The password-protected PDFs page too. "Such a deal."
"Membership Has Its Privileges"

The Password-Protected PDF Page, for those of you that don't have any passwords at all, includes all the Series A Manuals plus a lot more, including my books, for just $39.99 as an introductory price, while I'm still building them. More videos links and PDFs will be and ae being added, and when the pages are done they will sell for $97.  

But if you act now, you get a plethora PDFs and manuals for just $39.99. If you have been to the Series A Page, or to The Password-Protected PDFs Page,  or have a Lifetime Pass please leave a comment below for others.
FREE GIFT

Basically you're getting a 59% discount as an early adopter but you're expected to leave a comment below. Take a look at the comments on the Supremely Simple Subtraction page for example. You get a free PDF in exchange for your comments or likes. Click the link and the PDF is yours for taking the time to check out the video (above). 
Here you're getting a 59% discount in exchange for your comments. 
Be reminded that these pages aren't finished yet, more PDFs and many more videos on how to use the PDFs will be added going forward. Ask any lifetime member, "membership has its privileges" and it's the gift that just keeps on giving, because more gets added every year, Either for free. or for a steep discount.

Lifetime Members
For a limited time Lifetime Members get All 10 Series A Manuals Online for just $13.50, you already get the Password-Protected PDFs Page with your lifetime membership, which is practically identical to this one, except the passwords are different and this page includes the password to the Series A manuals Page.

Go to the Password Protected PDF's Page if you have a Lifetime Passport, & use the Sitewide Password.

The Sitewide works a lot of places; it DOES NOT work here. 
Note: from time to time the passwords change. Simply e-mail me for a new one or a new passport as the case may be. Annual passes are good for one year, lifetime passes are good for as long as the site remains up, (site has been up for eight years now).  All single page passwords have lifetime renewal.

Leave a comment in exchange for your discount!
Note: Most Mortensen Product Ordering Buttons Have Been Removed Due To Shipping/Inventory Issues. Contact for ordering information and product availability.